LBW Insurance & Financial Services
Entertainment Division
Proactive Protection for a Dynamic Industry:

(888) 522-7805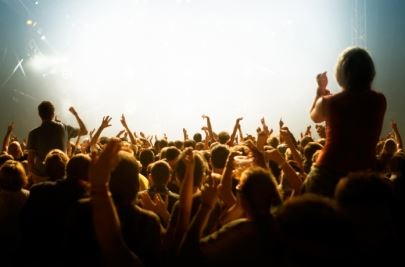 LBW's Entertainment Division specializes in serving high-profile individuals, production companies, entertainment technology firms, support services, and more. We offer proactive and smartly crafted insurance solutions for a dynamic industry that's constantly changing. Our entire team learns your business, your desires, and anticipates all of your potential needs in order to create a comprehensive plan that keeps you protected far into the future.
Our entertainment insurance coverage includes:
Errors & omissions
DICE
Equipment floater
Workers' compensation
Media coverage
Cyber liability
Personal coverage for homes, creation vehicles, fine collectibles, and more
If you are looking for thorough care, follow-through, and VIP treatment, turn to our trusted team at LBW.
Who Are Our Clients?
We have provided services for the Super Bowl, Academy Awards, Emmy Awards, national political conventions, and more. From support services and event venues to production companies and entertainers, we have coverage for all roles and companies in the entertainment realm.
We also provide personal coverage for client's homes, cars, recreational vehicles (RVs), and fine collectibles.
Your Lifetime Partner in Protection
At LBW, we have been providing expert guidance and personalized advice to clients since 1922. We have many clients who have been with us for decades, including multi-generation family-run businesses and long-time firms who trust us for our exceptional care and services. We work constantly and proactively with you as a partner to help ensure your ongoing success and peace of mind.
"We are delighted that we found LBW for our insurance almost ten years ago. You have a very good grasp of what our business is all about. You stay on top of what we need before we are even aware of needing it." - Lisa Davidson, Controller, Along Came Mary Productions, Inc.
"LBW takes the time to analyze our business and insurance needs, ensuring that we get the best insurance coverage and rates available to us." - Terri Toenmies, General Manager, Los Angeles Auto Show
Our Office Is Ready to Answer Your Questions
If you are interested in learning more about the many different types of coverage that we can offer to you, feel free to contact one of our specialists for answers.